Rehabilitation • Skilled Nursing • Memory Care • Long Term Care • Respite Care • Assisted Living • Specialty Care Assisted Living • Apartment Homes and Garden Homes
Embrace the Day.
And Tomorrow.
They say life is what you make it. Now is the time to make it your own—more active, independent and full of zest. The expansive neighborhood of the Oaks on Parkwood in southwestern Jefferson County, Alabama, has everything to inspire you, only minutes from the Galleria Mall.
Come enjoy a welcoming, maintenance-free retirement lifestyle where exceptional amenities, innovative programs and a lively social scene lead to boundless opportunities for growth and discovery, all with the peace of mind that comes from knowing your future is secure.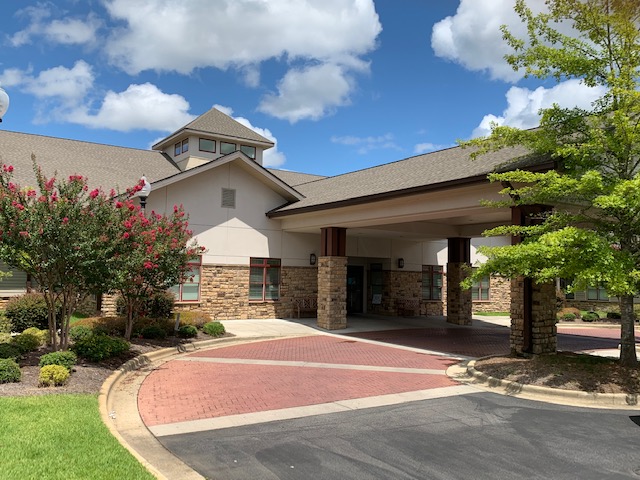 At the Oaks on Parkwood, it's life by design, and the best design of all—yours.
Here you'll meet business owners, world travelers, community leaders, war veterans, homemakers, doctors, musicians and more. They create the vibrant, involved community that makes the Oaks more than just a beautiful place to live.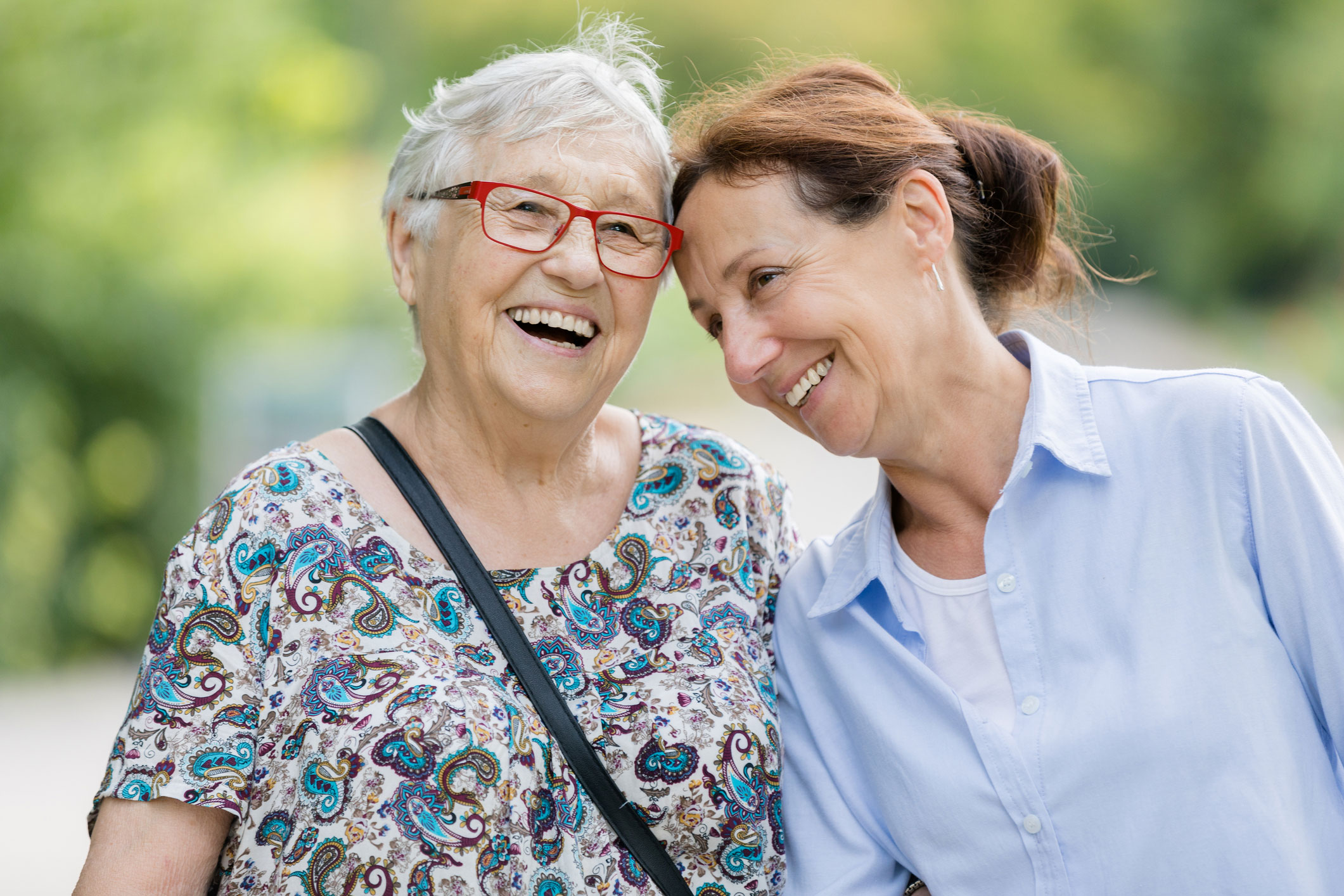 A Gorgeous Suburban Neighborhood
Cross the arched bridge past a sparkling pond and experience the Oaks on Parkwood, a 100-acre master-planned senior living community devoted to a life full of choices. Swim laps in the indoor, heated pool or stroll the sidewalks greeting neighbors. Take an art class or enjoy a concert with friends. Host a meeting of your civic group in the assembly hall or use the business center to prepare for a presentation.
Restaurants with everything from Cajun to comfort food to new American cuisine are nearby, along with great shopping, hiking and historical attractions. Our maintenance-free lifestyle and convenient location just off Highway 150 near Birmingham's I-459 make it easy to get anywhere you'd like to go.
The Oaks offers you the space, time and inspiration to grow and enjoy life, knowing that exceptionally high-quality care and services are available for whatever the future may bring.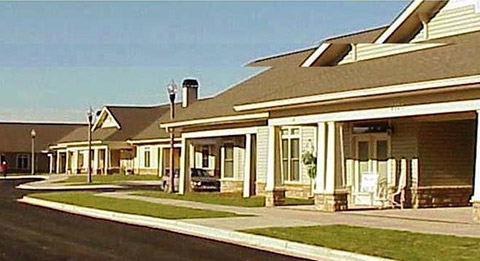 Apartment Homes
The spacious, one-story apartment homes at the Oaks offer maintenance-free, independent living in a friendly, walkable neighborhood. Choose from studio, one-bedroom and two-bedroom floor plans, all with private patios, washers and dryers and fully equipped kitchens.
To make life and budgeting simple, your monthly fee includes a flexible dining plan, housekeeping, all maintenance, scheduled transportation, an emergency response system and the Oaks' inspiring amenities. There are no large, upfront "buy-ins" or long-term leases—but with the impeccable service and wide range of options, you may never want or need to move again.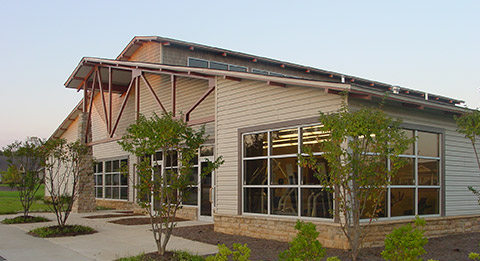 Garden Homes
Clustered around a golden pond, our welcoming garden homes are distinguished by the amenities and advantages found only at the Oaks. These privately owned single-family homes offer one-level living with a variety of floor plans. 
All garden homes include a maintenance-free service package, along with the option to choose and pay for other campus services as needed, making them the perfect place.
Your new home at the Oaks on Parkwood will include access to an impressive array of inspiring amenities and services.
Community Amenities
Beautifully landscaped, 100-acre campus with wide sidewalks and walking paths
Community recreation and fitness center including indoor, heated pool
Assembly hall, gathering room, game room and business center
Private dining room available
Cozy sitting areas with fireplaces
Beauty/barbershop
Full calendar of social, cultural and educational events
Community Services
Interior and exterior maintenance provided
24 hour emergency response
Physician services
Pharmacy services
Flexible dining options with restaurant style meals and on staff dietitian
Housekeeping and laundry options
Scheduled transportation
Rehabilitation services
Skilled Nursing services
Individual care plans created with residents and families
24-hour skilled nursing care
Long term care
Post-acute and post-surgical care
Hospice care
Respite care
Physical, occupational and speech therapies
Assistance with activities of daily living
Medication management/administration
Social work services
Radiology services
Clinical lab services
Dental and podiatry care
Secure skilled nursing memory care unit
Assisted living
Specialty care assisted living-memory care
Apartment homes
close
Rehabilitation
The Oaks on Parkwood in Jefferson County fosters a spirit of rejuvenation by offering state-of-the-art rehabilitation techniques in pleasant, inviting surroundings. Our goal is to restore lost or diminished abilities after an illness or injury by treating the whole person—physically, emotionally and socially.
We achieve exceptional outcomes by combining a highly qualified professional staff with a restorative environment that encourages progress. Physical, occupational and speech therapies are provided in individualized programs tailored to suit each person's needs and lifestyle. Private rooms are available, and residents enjoy access to all amenities and services at the Oaks.
Post-acute rehabilitation care is often covered by Medicare and other insurers for qualifying stays (deductibles and co-pays may apply).
close
Skilled Nursing/Memory Care
For adults needing short- or long-term nursing and post-acute rehabilitative services, the Oaks on Parkwood near Birmingham provides top-quality skilled nursing care and a full range of specialized therapies. Our highly respected skilled nursing center offers experienced, caring, around-the-clock nursing care, including specialized care for individuals with dementia.
Families and residents collaborate with our healthcare team to design individualized care plans, and residents enjoy a casual environment where visitors are always welcome. Our very personal approach centers on relationships and a well-rounded living experience that nurtures well-being. The community's extensive amenities and personal service complement the comfort of private and semiprivate rooms and an easily accessible restaurant-style dining room.
The Oaks is fully licensed and Medicare and Medicaid certified, and participates in numerous managed care and commercial insurance plans. A secure memory care unit is available.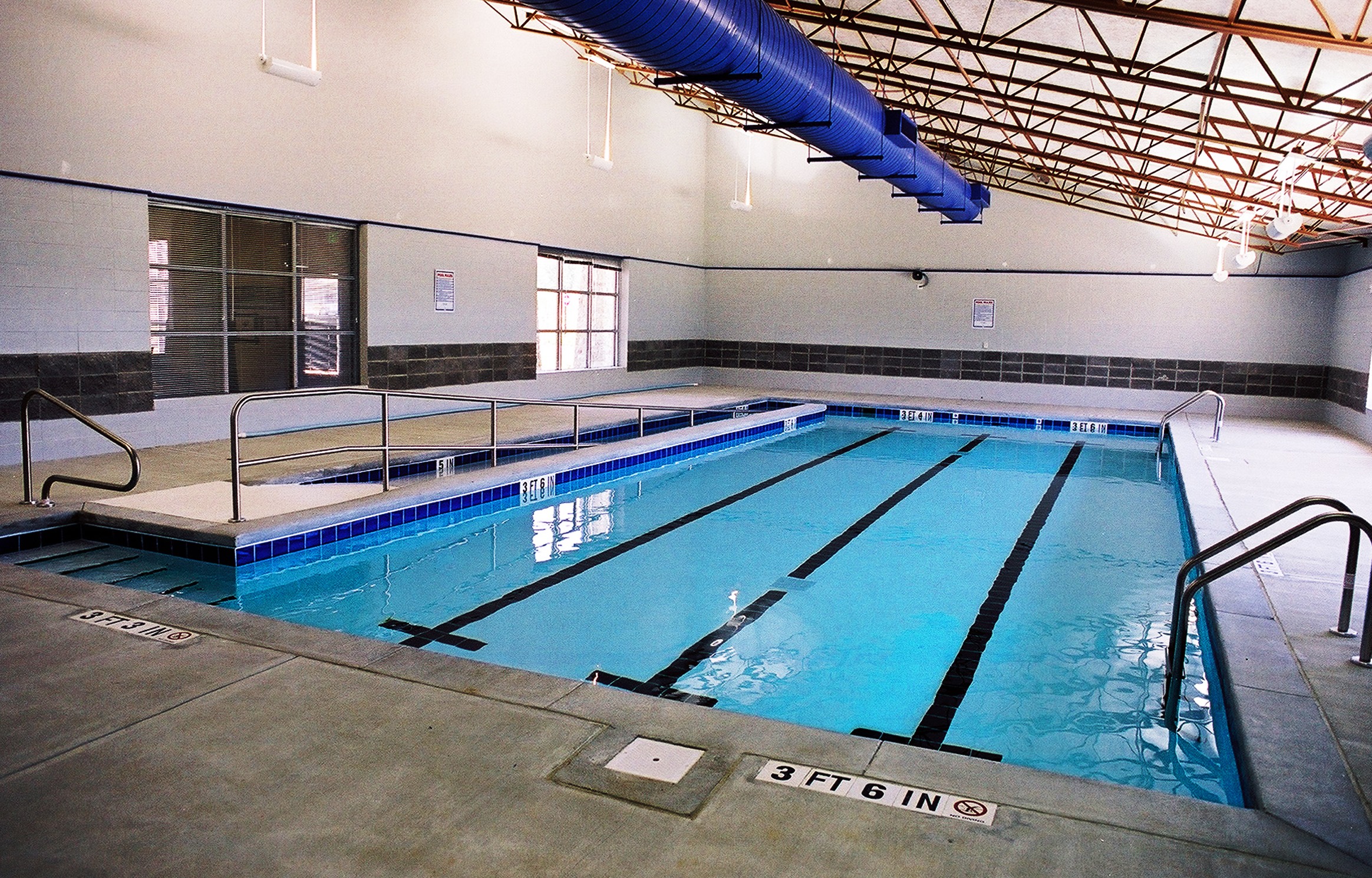 close
Specialty Care Assisted Living/Memory Care
We have a licensed specialty care assisted living neighborhood at the Oaks on Parkwood in Bessemer designed to nourish the mind, body and spirit of those with memory loss.
For individuals with Alzheimer's and other forms of dementia and their loved ones, life can become complicated and overwhelming. No one understands this better than the Oaks on Parkwood. An innovative alternative to traditional assisted living and nursing home care, The Oaks is a state-of-the-art environment specifically created to foster freedom and flexibility while promoting security.
Our specially trained staff live out The Oak's promise to families: to work with care and compassion, just as you would, to provide a nurturing environment for both you and your loved one. We provide memory enhancement activities and 24/7 monitoring and supervision with a very personal, relationship-centered approach. A secure memory care unit is available.
close
Assisted Living
The Oaks on Parkwood in Jefferson County includes two assisted living neighborhoods where everything you need to enjoy your favorite pursuits is right at hand, along with just the right amount of daily assistance to be your best.  The exceptional hospitality and easy sociability will make each day a pleasure.
Whether you need medication reminders, a little help with bathing and dressing or more extensive assistance, our friendly, dedicated staff provides personal service that is respectful of your comfort and privacy. We offer two distinct levels of care in two neighborhoods.
Choose the residence that suits your personal style. Options include privately owned garden homes and spacious studio, one-bedroom and two-bedroom apartment homes—up to 1,093 square feet—with affordable, all-inclusive monthly rates.
Call to find out what's currently available!
Call to learn more about scheduling a tour of Oaks on Parkwood