Where to Start 
Deciding to move to a "retirement community" does not mean giving up your independence and control. In fact, you'll gain even more independence, since you'll be free from the burdens of home maintenance and will have enticing amenities that make it more likely you'll stay active and social—and thus healthier.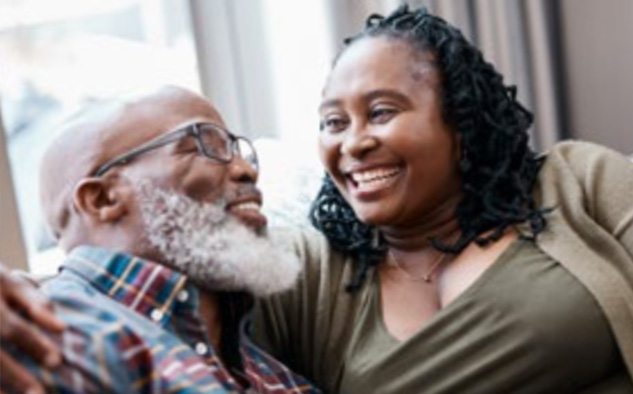 Exploring your options now, before potential health problems threaten, is the best way to make your own choices about the future and avoid rushed decisions later that may not be ideal for either you or your family.
Start your search while you can choose the senior living community that feels right for you. Begin by exploring what is available in your area. Ask those you trust who may have personal experience to share. Then choose some communities that interest you and consider how each option matches what is important to you.
close
Questions to Ask
Who owns and operates the community? Is it a reputable and financially strong organization?
How do the amenities and services match with your needs and interests—dining, fitness options, arts, gathering spaces and other conveniences?
What type of activities and events are offered?
What residence options and floor plans are available?
How well do the community's rates fit your budget?
Are you qualified for any financial assistance from a long-term care policy, the Veterans Health Administration or other sources?
Does the community welcome pets and what is the policy?
Does the community offer any special accommodations for guests?
Can you speak with residents about their experiences with the community?
Moving Hints
With a little planning and preparation, moving into a senior living community can be an exciting time in anticipation of the quality of life to come.
Before your move, take measurements of each room in your new residence and plan for the furniture and other items you wish to bring. Decide what you would like to gift to family members and friends.
 Hiring a company that specializes in assisting seniors with downsizing can provide an objective perspective to help deal with tough choices. The senior living community that you're moving to may have a list of companies, as well as other resources such as movers and charities that will pick up donations.
For Family Members
If you are the adult child or family member of a senior whom you think needs to make a change, remember that the process is often an emotional one for everyone concerned. Moving is a difficult decision, but it is best not to ignore or minimize changes in your loved one's overall health and ability to live independently. Increased difficulty with routine housekeeping, increased forgetfulness, heightened concern over safety or depression from spending too much time alone can be signs that a change in living arrangements may be in order.
While it may be hard to think about Mom or Dad moving from a house they have lived in for a long time, it is important to stay focused on how to positively impact their quality of life with more social contact, better nutrition and someone nearby in case of an emergency.
The philosophy at Noland senior living communities is to help people stay active and independent for as long as possible in an environment that nurtures them socially, spiritually and physically. With a full continuum of living options, we are able to help seniors and their families choose the level of care most appropriate to their current needs and then continue living in the same community should those needs change.
We're Here to Help
Whether you're exploring options for yourself or a loved one, focusing on what you want from a community is the best place to start. We're happy to answer your questions and show you around.